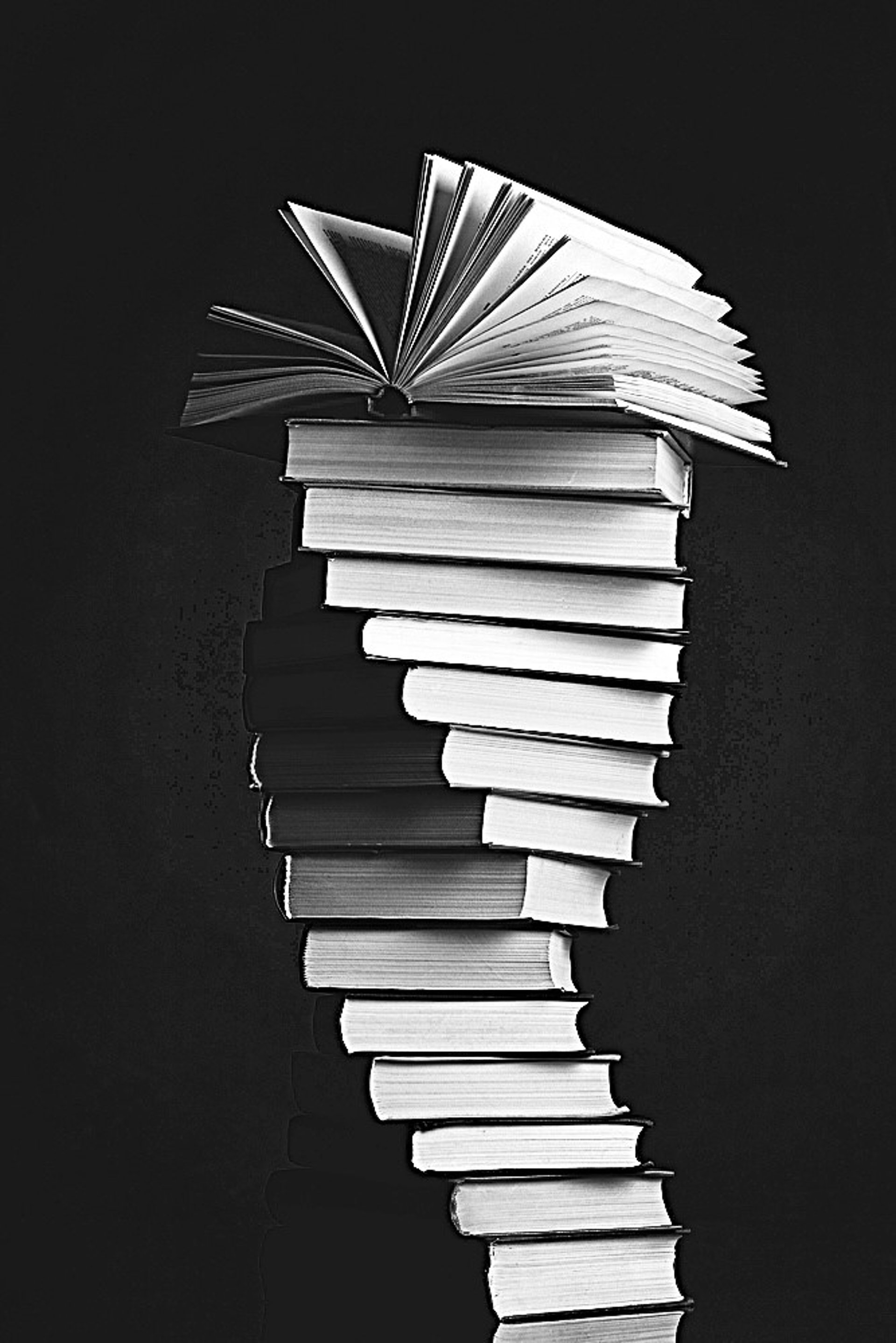 Outside of a dog, a book is man's best friend. Inside of a dog, it's too dark to read. Groucho Marx
A room without books is like a body without a soul. Cicero
LET'S READ!!
Below are just a few of my favorites to consider reading, as well as suggestions
from family and friends. I hope you find some new authors, a great series or revisit some old favorites. Either way, R E A D!!
Let me know what YOU like to read by sending them to me in the recommendation section on the next page so that I can add them to the constantly-changing list for everyone visiting this site to check out. I am in the process of adding hundreds more, but there can never be enough!
People can lose their lives in libraries. They ought to be warned. Saul Bellow
You may have tangible wealth untold. Caskets of jewels
and coffers of gold. Richer than I you can never be
- I had a mother who read to me. Strickland Gillilan
All the Light We Cannot See, Anthony Doerr (2014)

Set in Paris during World War II, Marie-Laure, a young blind girl, navigates war-torn France with her father and then her great uncle. Along the way, she meets Werner Pfennig, an orphan who is forced to join the Hitler Youth Force. This book beautifully shows how, even in the very worst of times, we can still show kindness and compassion toward one another.

The World According to Garp, John Irving (1978)

Garp's philosophy of life is that to live without forgiveness and understanding is wrong, and that to forgive is necessary for healing. Laugh-out-loud funny at times and poignant at others, this is a great book. The movie with Robin Williams and Glenn Close is a must see, too.
The Night Circus, Erin Morgenstern (2011)

This very clever fantasy is set in Victorian London and follows the lives of performers in a magical circus that can pop up anywhere, but only between sunrise and sunset, and only in black and white.
The Year of Magical Thinking, Joan Didion (2005)

A memoir about Didion's first year after the death of her husband. It's a beautifully written and brutally honest work about grief, mourning and learning to live again. There are passages that made me laugh out loud and others that brought me to tears. If nothing else, it's a book that teaches you that death and grief touch everyone. It was comforting to know that I am not the only one who has gone through the seven stages of grief, sometimes in a single day!
The Woman in White, Wilkie Collins (1859)

This is one of my favorite books. A contemporary and friend of Charles Dickens, Collins doesn't often get the accolades that he should, especially since most of his books focus on the complete lack of legal rights for women in the 19th century. Even when writing about what would be called social justice issues today, his plots and characters are brilliant. Considered one of the first mysteries in the sensation genre, this book is filled with shady characters, an insane asylum, and enough twists to keep you guessing to the end.
To Kill A Mockingbird, Harper Lee (1960)

There is a reason why this is considered one of the best novels of all times. Just read it for the first time or read it again.
Suite Francaise, Irene Nemirovsky (1940)

A story that follows several groups of French families who are fleeing France before the German troops arrive during World War II. Tragically, Nemirovsky died in Auschwitz in 1942; her transcript was found in a trunk by her daughters in 2004.The story follows these families as they travel, often on foot, to somewhere they hope is safer. What's interesting about the book for me are the things that people took with them when they left their homes. Some who had vehicles (until the gas ran out) took paintings, sculptures, jewelry, and what they considered to be their most prized and valuable possessions. The majority of people who had to walk and could take only what they could carry brought clothing, food and a few photographs. It's a great story about learning about what is truly important in life. Hint: It's not possessions.
Before I Go To Sleep, S.J. Watson (2011)

When you have an unreliable narrator who has amnesia and can't remember every morning when she wakes up who or where she is, you start to feel discombobulated, too. Great twists and turns as she tries to piece it all together. Great movie with Colin Firth and Nicole Kidman, too.
Still Alice, Lisa Genova (2007)

This book is both heartbreaking and funny in parts, as Alice, a 50-year-old diagnosed with early-onset Alzheimer's disease, tries to live with her new normal. Julianne Moore won the Oscar for her performance as Alice in the movie and rightly so. She is brilliant.
The Book of Joy, Archbishop Desmond Tutu, The Dalai Lama and Douglas Abrams (2016)

I read this book every year because it is funny and filled with great messages about perseverance, compassion and joy. If you have a great friend who you don't see often due to distance, life or whatever, this is the book for you! It's a story of a deep friendship between two men who never met in person more than a handful of times during their lives, proving that true friendship doesn't require frequent physical contact, just deep love, respect and joy.
Anna Karenina, Leo Tolstoy (1878)

This more than 800-page novel is worth every word. If you are a history buff, you will love the scope and details of society and politics in the late 1800s. If you are a romantic, it is one of the greatest tragic love stories ever written. "Love is the best way to defeat your enemies."
The Diary of a Young Girl, Anne Frank (1947)

A real-time account of the Frank family's 2-year period of hiding with four other people in a small annex behind a swinging bookcase in a home in the Netherlands while the Nazis searched for and arrested people of Jewish heritage, among others. Anne's words of hope, isolation, deprivation, fear and loneliness are heart-wrenching, especially when you know that the family eventually were found, arrested and sent to separate concentration camps. Anne died in 1945 in the Bergen-Belsen camp. Despite the family's experience, one of Anne's entries read, "In spite of everything, I still believe that people are really good at heart." If she can believe that after what she and her family went through, I have to make a better effort to believe it, too.
The Immortal Life of Henrietta Lacks, Rebecca Skloot (2010)

This is the true story of a young African American mother of five who received treatment at Johns Hopkins Hospital for a particularly aggressive form of cervical cancer in the 1950s and the doctors took her cells without her consent or knowledge (and definitely without compensation). The cells are considered immortal because they never die like other cells. As such, in the ultimate betrayal of bodily autonomy and consent, Henrietta Lacks' cells have been reproduced, used for scientific research and sold for millions of dollars since 1951.
Jane Eyre, Charlotte Bronte (1847)

A true classic, it's the story of a strong, independent women who is taken advantage of and lied to by numerous individuals she encounters. Despite the harsh realities of being a single woman in the Victorian era, she overcomes all of the adversities she faces and ultimately finds happiness on her terms. I love this book!
The Nightingale, Kristin Hannah (2017)

Set in France during World War II, this story follows two sisters who take on very different roles during World War II to help their country and to do what it takes to survive. This is a great book.
Little Bee, Chris Cleave (2008)

A story of a 16-year-old Nigerian girl whose world collides with a British family after she is released from a detention center. This book has it all - survival, freedom, questions about who she is and how she fits into her new world, immigration, racism, poverty, grief, genocide and, last but not least, love.
An Altar in the World, Barbara Brown Taylor (2009)

This book has great messages about slowing down, paying attention to the people and things in your life, and living with purpose, whatever that means to you. Written by a former minister who discovered that God and other Higher Powers can be found outside the walls of a church, it's full of good reminders to embrace the sacredness in everyday things in life and in nature.
Being Mortal, Atul Gawande (2014)

This non-fiction book is an eye-opener about why we as a society, and especially the medical community, try so hard to keep people alive, even when quality of life is no longer present or sustainable without great expense or pain. Written by a doctor who began to question how he treated terminally ill patients, especially the elderly, he comes to the realization that sometimes stopping treatment that simply prolongs life is the most compassionate way to allow individuals to live out their last days with dignity and grace.
Switchboard Soldiers, Jennifer Chiaverini (2022)

This is a historical novel set in WWI about female switchboard operators working on the front lines who helped lead the Allies to victory, but who were then denied veterans' benefits after the war ended because they were not considered "real soldiers."
American Dirt, Jeanine Cummins (2020)

A story of a Mexican female bookseller who escapes with her son after her journalist husband jeopardizes their safety after exposing a local drug cartel. The story follows the dangerous journey of the mother and son as they make their way to safety in the United States.
The Postmistress, Sarah Blake (2010)

Set in London during WWII, this story follows the lives of two women - one a postmistress in Cape Code and the other a young female radio broadcaster working with Edward R. Murrow and reporting on the London Blitz. The postmistress, who sees all of the telegraphs and letters coming from soldiers, family and friends in London, makes life-changing decisions about which ones to deliver. I love this book.
The Lion, the Witch and the Wardrobe, C.S. Lewis (1950)

A great children's fantasy novel that tackles topics of morality, questions of what is considered good or bad, and deprivation. Written by Lewis after the end of WWII, it was a real-time allegory of a world filled with great economic and social hardships, and was meant to give children hope for the future after living through a brutal war.
The Color Purple, Alice Walker (1980)

This Pulitzer Prize winning novel follows the life and struggles of an abused and uneducated young teenager as she searches for love and independence. While there are horrific things that happen to her in her life, she ultimately rises above the obstacles placed in her way and finds fulfillment and empowerment as an adult.
The Beauty of Dusk, Frank Bruni (2022)

Written by one of my favorite New York Times writers, this memoir details Bruni's sudden loss of the sight in one eye (with no promises on whether or when he will lose the sight in the other eye as well). It's both funny and heartbreaking, and filled with lots of good messages and beautiful passages about acceptance, resiliency, gratitude and living life with what you have.
Charlie and the Chocolate Factory, Roald Dahl (1964)

One of Dahl's best books (though I love them all). It's a story about the worst sort of kids and parents, but focuses on the sweet love, goodness and generosity of Charlie and his family. I also liked both movies - the original with Gene Wilder and the remake with Johnny Depp.
Oliver Twist, Charles Dickens (1838)

One of my favorite books of all time and one I used extensively in my thesis for my Masters. It follows the story of a young orphan whose life is filled with poverty, crime and murder. In the "write what you know category," and as he does in many of his books, Dickens wrote about child labor atrocities and poverty because it was something that his family experienced. He was a child laborer in a blacking factory when his father was arrested and sent to debtors' prison for being unable to pay the family's bills.
The Orphan Train, Christina Baker Kline (2017)

This novel follows the lives of 91-year-old Vivian and 17-year-old Molly. Based on the real-life Orphan Train Movement, which was a supervised welfare plan that transported approximately 200,000 children from 1854-1929 from crowded East Coast cities to foster homes, typically in the Midwest. As you might imagine, some of the children found loving homes, while others were little more than indentured servants. This is a great book.
Quiet, Susan Cain (2012)

If you are an introvert like me, this is your book! Learn how your traits of being quiet, thoughtful and needing time alone can translate to strengths in your communities and workplaces of being highly creative, astute observers and adept at solving complex problems. I don't know if all of that is true, but I am definitely an introvert. : )
Wolf Hall, Hilary Mantel (2009)

Winner of the Booker Prize and National Book Critics Circle Award, this novel fictionalizes the life and rapid rise to power of Thomas Cromwell from 1500-1535 while serving King Henry VIII. If you are into history, intrigue and drama, this one is for you.
Rebecca, Daphne Du Maurier (1938)

This well-written Gothic novel is about an unnamed young woman who marries a wealthy widower, only to discover that he and the house are haunted by his first wife, Rebecca. All of Du Maurier's books are very good. The movie is also good and creepy.
Always Looking Up: The Adventures of an Incurable Optimist (2008) and No Time Like the Future: An Optimist Considers Mortality (2020), Michael J. Fox

Whenever I am feeling down, all I have to do is pick up one of Fox's several autobiographies and my world is put back into perspective. After being diagnosed with early-onset Parkinson's disease, Fox made a deliberate choice to live life to the fullest, whatever that meant. Each book is filled with his self-deprecating humor, stories about how he tries to turn challenges into opportunities, and how he refuses to let his disease destroy his interaction with others, his intellectual curiosity, and his engagement with the world. His most recent book, No Time Like the Future, focuses on how he is handling his advancing illness, health, aging, the strength he gets from family and friends, and how the perception of time affects how he approaches mortality.
The Secret Garden, Frances Hodgson Burnett (1911)

One of my favorite books, if for no other reason than it shows how a little love and nature can change your world and cure whatever ails you. Who couldn't use a message like that, no matter how old you are?
Recommended authors and series
by family and friends
Arthur Conan Doyle - Sherlock Holmes (Victorian London)

Edgar Allan Poe - complete collection

Oscar Wilde - complete collection (Victorian London)

Wilkie Collins - complete collection (Victorian London)

Agatha Christie - Hercule Poirot series and Miss Marple series

Anne Perry - Monk and Hester series and Thomas and Charlotte Pitt series (Victorian London)

Erle Stanley Gardner - Perry Mason series

Rex Stout - Nero Wolfe series

Christopher Fowler - The Peculiar Crimes Unit series

J.K. Rowling - Harry Potter series

Terry Pratchett - complete collection

James Baldin - complete collection

Louise Penny - Armand Gamache series

Lee Child - Jack Reacher series

Charles Todd - Ian Rutledge series (WWII)

Dick Francis - complete collection

Ed McBain - 87th Precinct series

Robert Crais - Elvis Cole and Joe Pike series

Robert B. Parker - Spenser series

J.A. Janice - Joanna Brady series

Nevada Barr - Anna Pigeon series

Harlan Coben - complete collection

Eddie Glaude, Jr. - complete collection

Janet Evanovich - Stephanie Plum series

Ian Rankin - Inspector Rebus series

Jane Cleland - Josie Prescott series about antiques

Tim Cockey - Hitchcock Sewell mystery series about an undertaker

Mick Finlay, Arrowood series (Victorian London)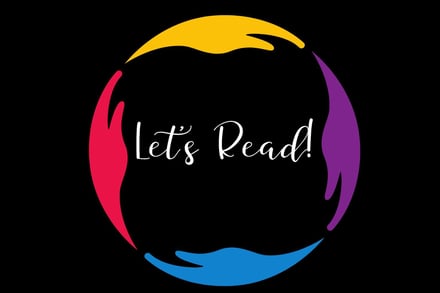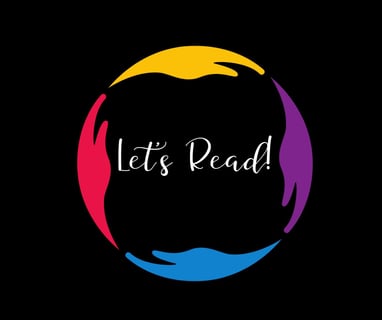 Lessons in Chemistry, Bonnie Garnus (2022)

Two friends recommended this book and prefaced it by saying they weren't sure why they liked it, but they really liked it. That's enough for me to read this fictional book about a funny, intelligent and opinionated scientist in the 1960s who winds up being asked to leave her lab and host a cooking show called "Supper at Six". Entertaining subplots and witty dialogue ensues. The New York Times' review said this book will "make you wonder about all of the real-life women born ahead of their time - women who were sidelined, ignored and worse because they weren't as resourceful, determined and lucky" as the book's protagonist. It's next on my list!
Golden: The Power of Silence in a World of Noise, Justin Zorn and Leigh Marz (2022)

This book was highly recommended by one of my favorite people on the planet, so I will definitely read it! It's a book that offers readers a number of simple and practical ways to claim (or reclaim) the gift of silence in your life. Thoroughly researched, it's an engaging search for the truth that "the deepest silence isn't just an absence; it's also a presence that can center us, heal us and teach us."

Jesus: A Pilgrimage, James Martin, SJ (2014)

Why not travel vicariously on a pilgrimage through the Holy Land with Jesuit James Martin? If you've never read him, you are in for a treat! He is extremely funny, writes meticulously detailed books and I always learn something new from his books. Read this one for Fr. Martin's personal, insightful reflections of his trip, and take away all of the uplifting, inspiring and life-giving stories and messages he shares. After you read this one, go check out some of his other books.
The Library Book, Susan Orlean (2019)

This is the best book I've read in 2023. As many as I read, that's really saying something! When I describe it as a love letter to books and libraries, I'm not trying to be hyperbolic. It just is. This is the true story of the 1986 fire that nearly burned to the ground the Los Angeles Central Library. Don't be fooled into thinking that it's a boring topic. It's anything but! This is a non-fiction book that reads like fiction, as Orlean weaves and intersperses chapters with the histories of libraries to the suspected arson to the incredible number and types of books and other materials that were destroyed or damaged to all of the wonderful things that libraries provide to the people who live in their communities. I highly recommend this book to everyone. Read it and let me know what you think!